Tailored Solutions for Your Needs
Custom Shade Sails Gold Coast
At Shade and Membrane, we are the go-to experts for Custom Shade SailsGold Coast. Serving builders, architects, businesses, and local governments, we offer shade solutions that not only meet but exceed expectations.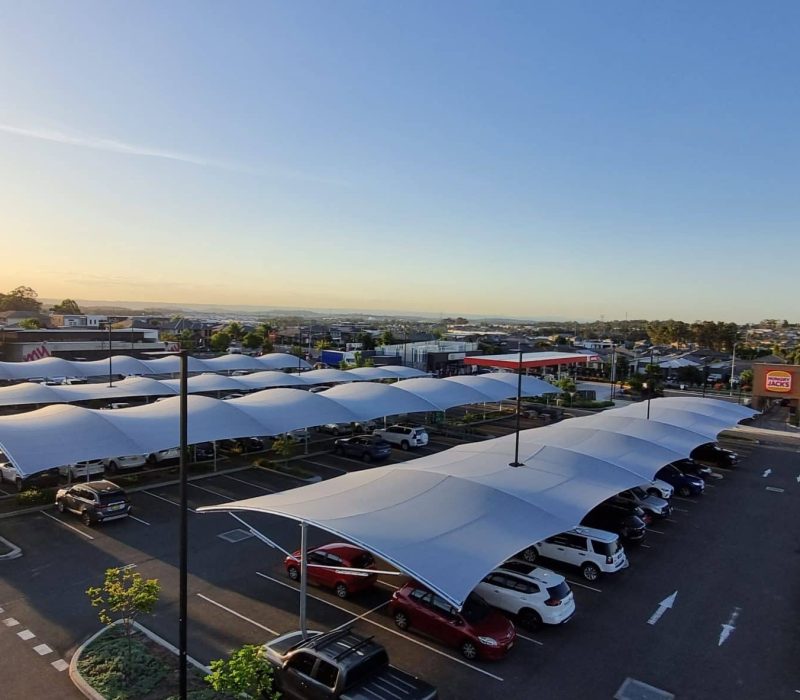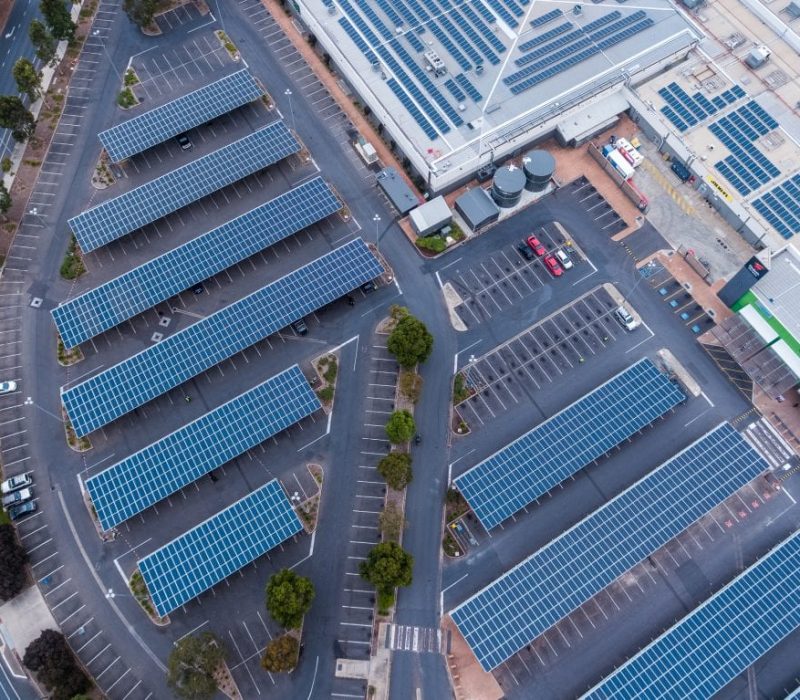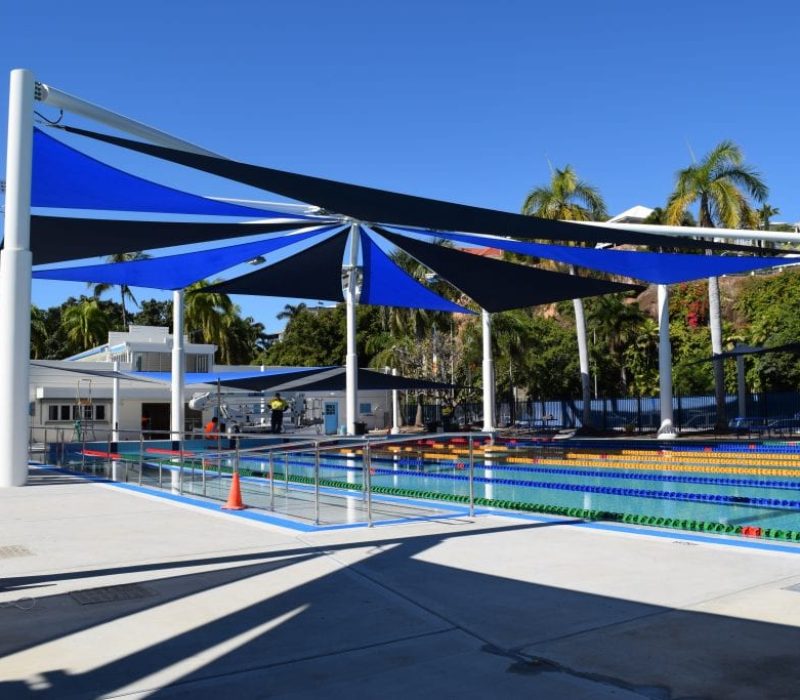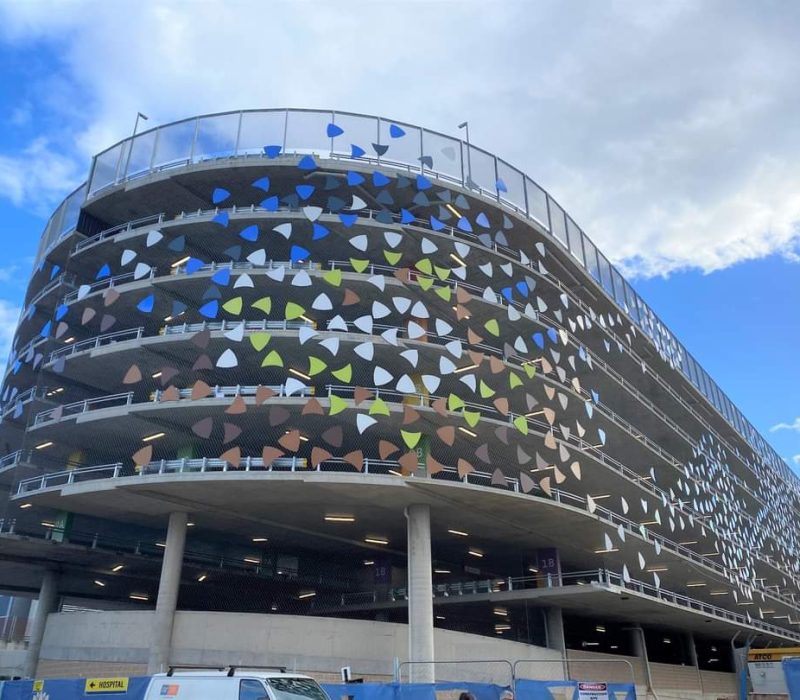 High-Quality Products and Personalised Service
As a leading provider of Custom Shade Sails in Gold Coast, we pride ourselves on delivering both quality and value. We provide a wide range of standard and customised products, ranging from wholesale shade sails and durable waterproof umbrellas to tailor-made shade structures, car park shade, and other innovative offerings.
Our triumph is not solely attributed to the high-quality items we provide, but also to the personalised and committed service we extend to our clients, many of whom return to us whenever they have a new shade requirement. The Shade and Membrane team collaborates with you right from the design phase through engineering, obtaining building approval, installing, and conducting final inspections.
Our individually tailored shade sail solutions are the perfect fit for:
Our commercial shade sails are designed and engineered to make a striking visual statement while serving as a functional investment, making them an excellent choice for projects that prioritise design and presentation while still requiring effective shade solutions.
Our Custom Shade Sails Gold Coast
As Gold Coast's leading provider of custom shade sails, we ensure effective sun protection tailored to the unique aesthetics of your property.
For effective sun protection that improves the look and feel of your home or business, get in touch with the Shade and Membrane team. We offer custom-made shade options that are tailored to your needs. Our experts will measure and design shade sails that fit your property and give you the right amount of shade.
We know that when you invest in custom shade sails, you want them to stay good-looking for a long time. Our custom shades are made from high-quality materials and are designed to withstand the harsh Australian sun, thanks to unique UV protection technology.
Commercial Shade Sails Gold Coast
In Gold Coast, creating the perfect commercial shade sail involves a blend of technical expertise and aesthetic understanding. Things like the height and the location of the sun at different times of the day affect how the shade sail works and looks.
Additionally, the kind of material, the parts that hold it up, how it's anchored in the ground, and the sizes and heights of the poles – all of these need lots of experience and knowing what's right for each place.
Every shade system we set up follows the rules approved by an engineer. Plus, our good connection with suppliers means we can get shade fabric in colours that match your business or any special branding you want. If you're looking for commercial shade sails in Gold Coast, we've got you covered!
Car Parks Shade Sails Gold Coast
In the harsh Gold Coast sun, our custom-designed shade sails offer the ideal solution to protect vehicles in car parks.
Our custom-designed shade sails for car parks offer a smart solution to protect cars from the sun's rays and keep them from getting too hot. We work closely with car park owners and managers to figure out what kind of shade is needed and design sails that fit perfectly.
With our strong materials and skilled team, you can feel confident that your car park shade sails will last a long time and keep providing good protection. Make your parking area more comfortable for customers and staff with our Car Park Shade Sails Gold Coast!
School Shade Sails Gold Coast
Enhance safety and fun in the learning environment with our School Shade Sails Gold Coast. We deeply understand the significance of creating shaded spaces where students can comfortably play and learn.
Our specially designed shade sails for schools are not only practical but also visually appealing, adding a lively touch to the school premises. We work closely with school officials to determine the shading needs and design sails that match the school's architectural style.
Backed by our quality materials and skilled team, you can trust that your School Shade Sails in Gold Coast will endure the daily activities of students while providing reliable protection from UV rays. Allow us to transform your school grounds into shaded areas that foster both learning and play.
Playground Shade Sails Gold Coast
Enhance outdoor play with added safety and fun using our Playground Shade Sails in Gold Coast. We aim to help you safeguard your children from the sun's rays during their playground adventures.
Our shade sails for playgrounds provide UV protection and create a refreshing and cosy play area for kids. With a variety of colours and designs to choose from, you can bring a playful atmosphere to the playground zone.
With our top-quality materials and experienced installation team, you can be confident that your Playground Shade Sails in Gold Coast will withstand the energetic play of children and the elements.
Looking for more information?
Contact us today to discuss your project requirements.
Maximum Impact and Quality
Every Custom Shade Sail in Gold Coast we design is a testament to our commitment to quality and aesthetics. To get the right shade solution for your space, it is best to have the whole shade structure designed to fit the specifics of the site. This will not only ensure that the area is covered with the correct amount of shade, but also that the design of the structure fits in with the surrounding building or garden areas and creates a stunning visual impact that sets off the whole feature.
Our team of experienced designers can liaise with you during the design process to ensure that your vision is brought to life.
We have vast experience in all aspects of commercial shade sail design, manufacture and construction and our team brings this expertise and experience to every project, saving you valuable time and money in all aspects of the project.
Create Incredible Shaded Spaces
From commercial ventures to private residences, our Custom Shade Sails in Gold Coast transform any space into a shaded haven. Fabric, and commercial shade sails are just the beginning of what we can offer when it comes to commercial shade solutions. Our team are passionate about what they do, and they love to push the boundaries of both design and construction to bring architectural visions to life.
We want to create spaces that people will enjoy for years to come, and our team prides themselves on the quality and sustainability of their work.
We have extensive experience in the installation of diverse efficient car park shade solutions. Some of the car park shade projects we are especially proud to be associated with in Australia include:
Shade Sails Installation Gold Coast
Shade and Membrane take great pride in delivering high-quality Shade Sails Installation services in Gold Coast. Our team of experienced installers ensures the secure and efficient installation of your shade sails while meeting industry standards.
Whether it's a sizable commercial structure or any other shade sail project, we approach each installation with the utmost care and attention to detail. Our installation team is equipped with the latest tools and technology, ensuring a seamless process.
With our dependable and professional Shade Sails Installation service in Gold Coast, you can relish your shade sails without worry, knowing they have been installed to perfection. Count on us to bring shade and comfort to your outdoor areas through our expert installation service.
If you have a shade requirement, contact us now for your obligation free quote.

Location
Based in Australia servicing local and international projects
Copyright © 2023 Shade And Membrane.
Disclaimer
Photos on this site have been used with permission, supplied by clients or purchased from their copyright holders. Images are a mixture of SMSA projects, or represent SMSA's capabilities.
Website Design and Development by iOnline